The Dragon Songs Saga (Legends of Tivara)
This complete quartet is a Coming-of-Age Heroic Fantasy. It follows a naive girl with the perfect voice to reinvent the lost magic of Dragon Songs.
Old Covers (available in hardback)
New Covers
---
The Dragonstones Chronicles (Legends of Tivara)
Among the mysteries of Tivara are the Dragonstones– gems with magical properties. Join Jie, Sameer, Cyrus, Cassius, and Brehane as the try to work together despite their clashing agendas.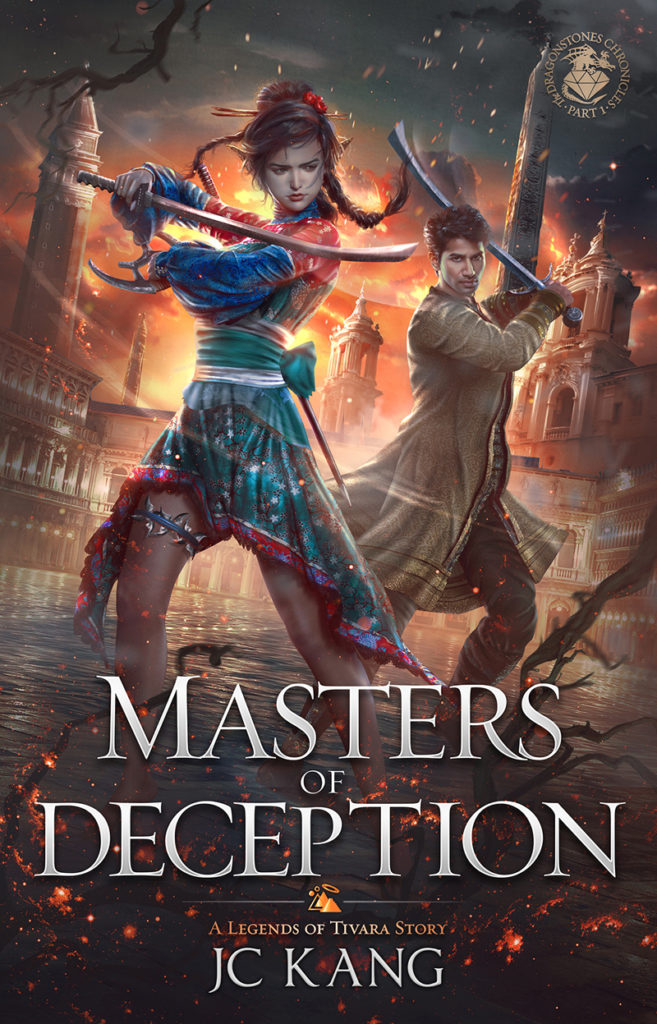 ---
Heirs to the Sundered Empire(Legends of Tivara)
Two peoples: one, the Chosen People of the Sun God; one, descended from the Sun God's mortal son. Both clash for control of what was once a sprawling empire.
---
Scions of the Black Lotus

(Legends of Tivara)
Set ten years before the core series, this novella series follows a younger Jie as a courtesan-in-training in the capital's Floating World.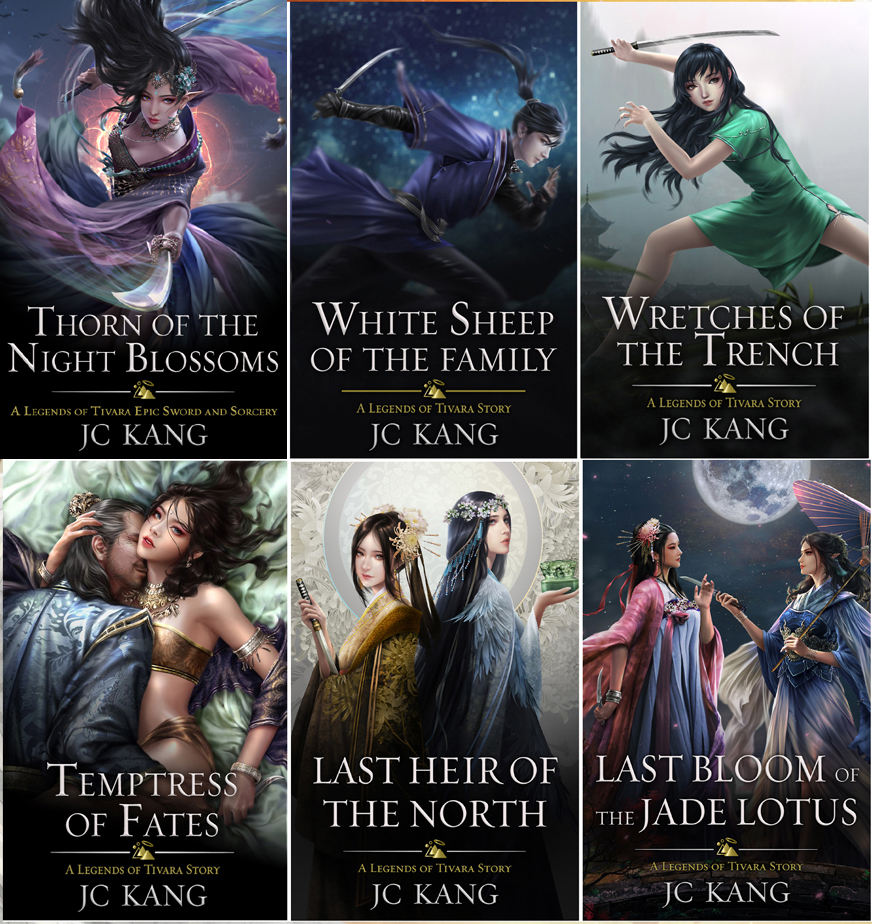 ---
Quantum Cultivation
In the year 2800, homo sapiens has reached its maximum potential through genetic engineering and nanotechnology. Or so they think. When an 800 year old man appears and defeats shocktroopers in power armor with arcane fighting skills, humanity realizes how much it's given up. Coming March 2021. Preorder today!
---
BUNDLES
The Dragon Songs Saga
Scions of the Black Lotus: Complete Tales of the Floating World
Includes two bonus short stories